UltiClip
We are an authorized dealer for the UltiClip!
---
Features:
100% American Made




Military Grade Black Oxide Finish




Heat Treated to RC 42-49




C-1075 Spring Steel




Wax Treated Steel – aids in smooth operation & rust inhibitor




Minimum Profile, Maximum Concealment




Over 10X The Retention Compared To Most Holster Clips




Dual Mounting Bracket




Size: 3.5″ x 7/8″




Weight: .78 oz.
---
We stock the original UltiClip and the UltiClip3!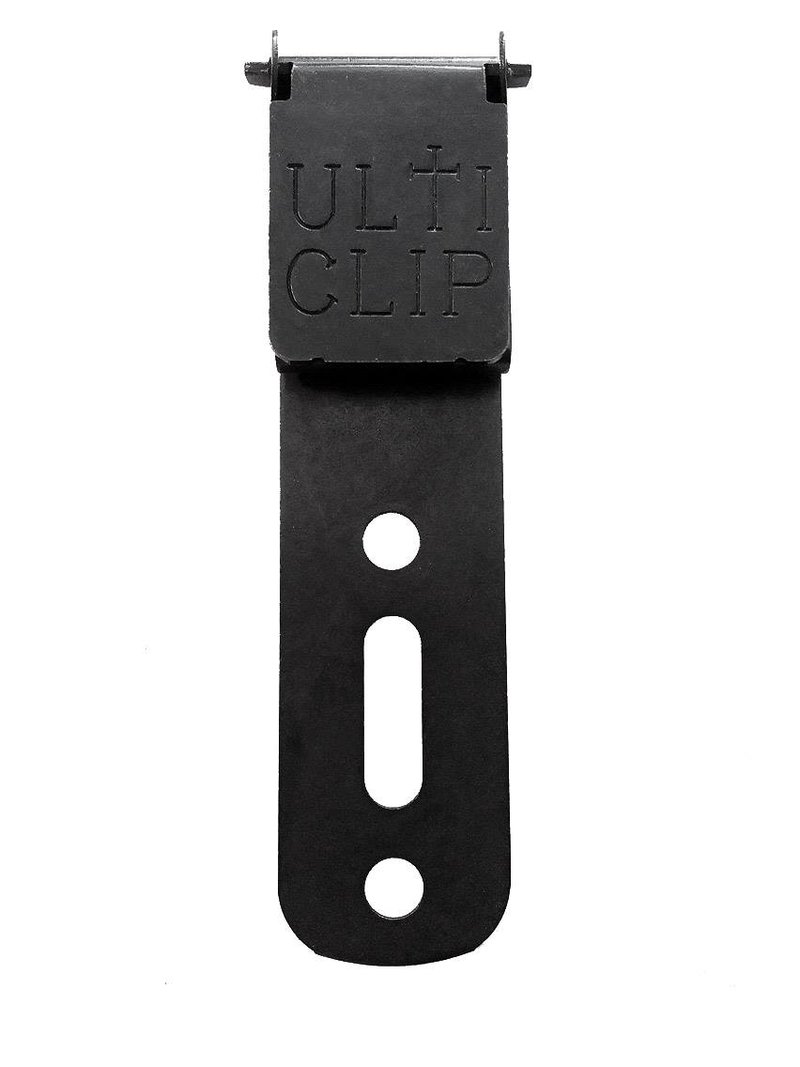 ---
Unless otherwise noted, these are IN STOCK and shipping within one to two business days from receipt of order.
---
ULTIMATE RETENTION
HOLSTER RETENTION – "A holster's capability to stay affixed or fastened in a desired location."
Holster retention is a primary concern when carrying a firearm.  If a holster fails to stay fastened to where it is placed adverse results will take place.  The following videos demonstrate the tremendous level of retention that Ulticlip provides and what can happen if you use other holster clips.  Ulticlip's unprecedented level of retention makes it more versatile. Read more about its versatility below.
ULTIMATE CONCEALMENT
When it comes to concealed carry , not seeing is believing.  A holster is only as concealable as its holster clip. Whether you prefer to carry concealed because it's discreet or for its tactical advantage Ulticlip is the right choice.
ULTIMATE VERSATILITY

Ulticlip is unlike any traditional holster clip on the market. It has no need for a belt or any other secondary means of support to provide it's retention. This means that Ulticlip has an unprecedented level of retention making your holster more versatile.



---
---
---
Reviews