The NeoMag
What is a NeoMag?
The NeoMag is a minimalist back-up magazine holder that inconspicuously clips inside your pocket and the most clever product on the market today for people who are wanting to carry a back up magazine for their defensive pistol.
---
Sizes:
Small - fits .380 ACP sized magazines
Medium - fits 9mm and .40 S&W sized magazines
Large - fits .45 ACP and 10mm sized magazines

---

Works with virtually ANY magazine including

OEM Glock Magazines

!
Ambidextrous for Left or Right-handed Shooters

Custom, Low-Ride Pocket Clip Made From Titanium
Grip Pad for Consistent Hold and Placement
CNC Machined Steel Back Plate with Black Nitride Finish
18-8 Stainless Steel Fasteners
Power Neodymium Rare Earth Magnet

MADE IN THE USA
---
How do I use the NeoMag?
First, attach the NeoMag to your back up pistol magazine. The NeoMag features a strong Neodymium Rare Earth Magnet that will hold onto your magazine.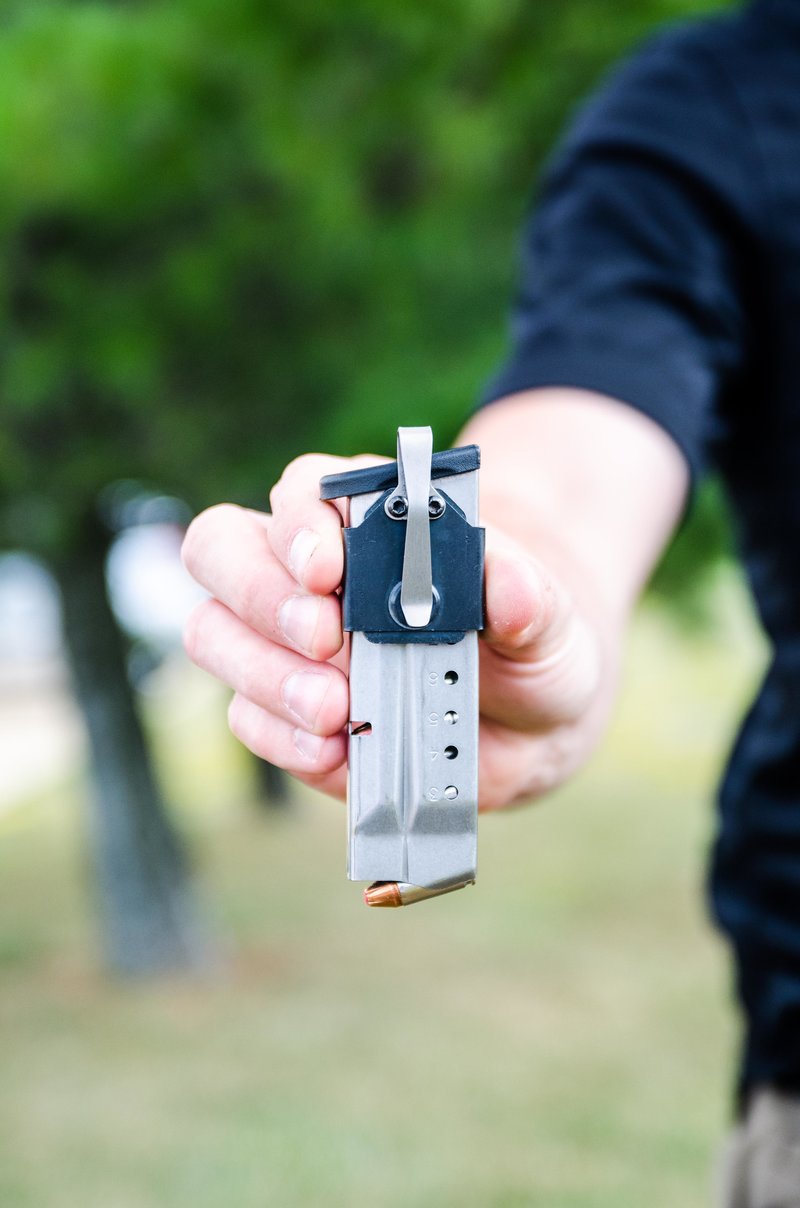 Next, insert the NeoMag into your pocket. The high strength titanium pocket clip will ensure that the NeoMag will stay put.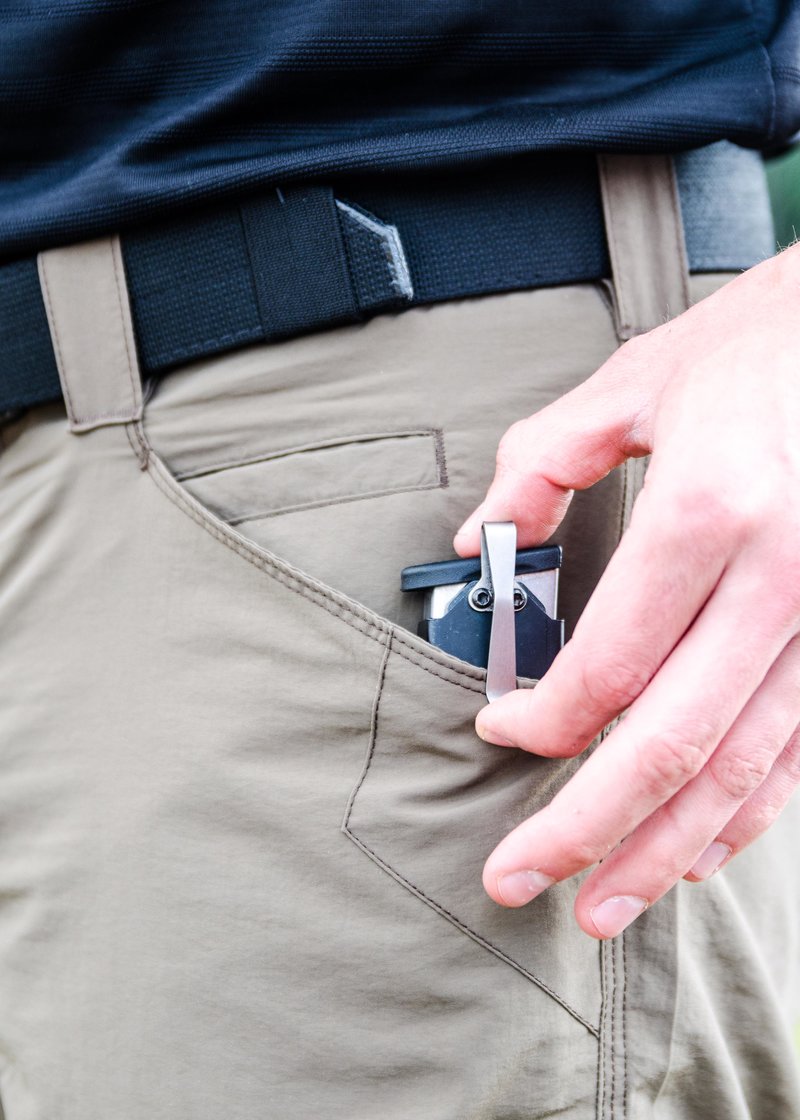 Once inserted into your pocket, the NeoMag looks like any common pocket clip for pens, knives, flashlights, etc. The base plate of the magazine will sit just below the top of your pocket and your back up magazine will be ready when you need it.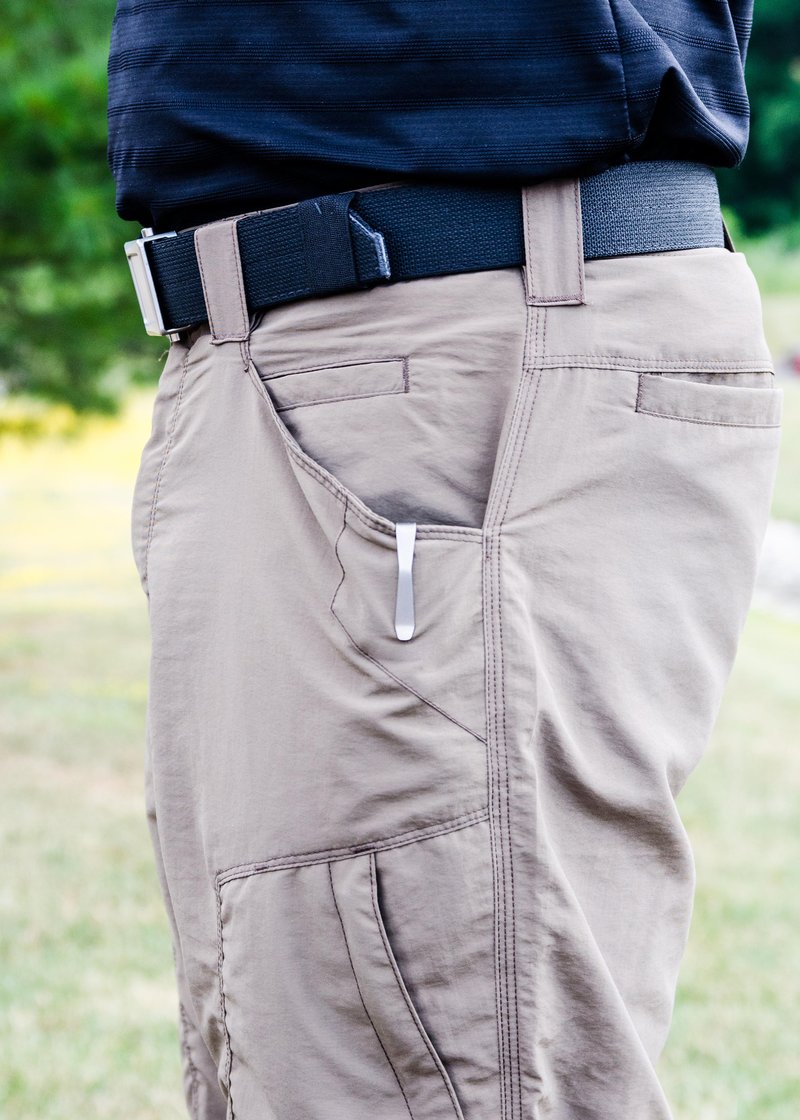 Your backup magazine can quickly and easily be drawn from the NeoMag when you need it.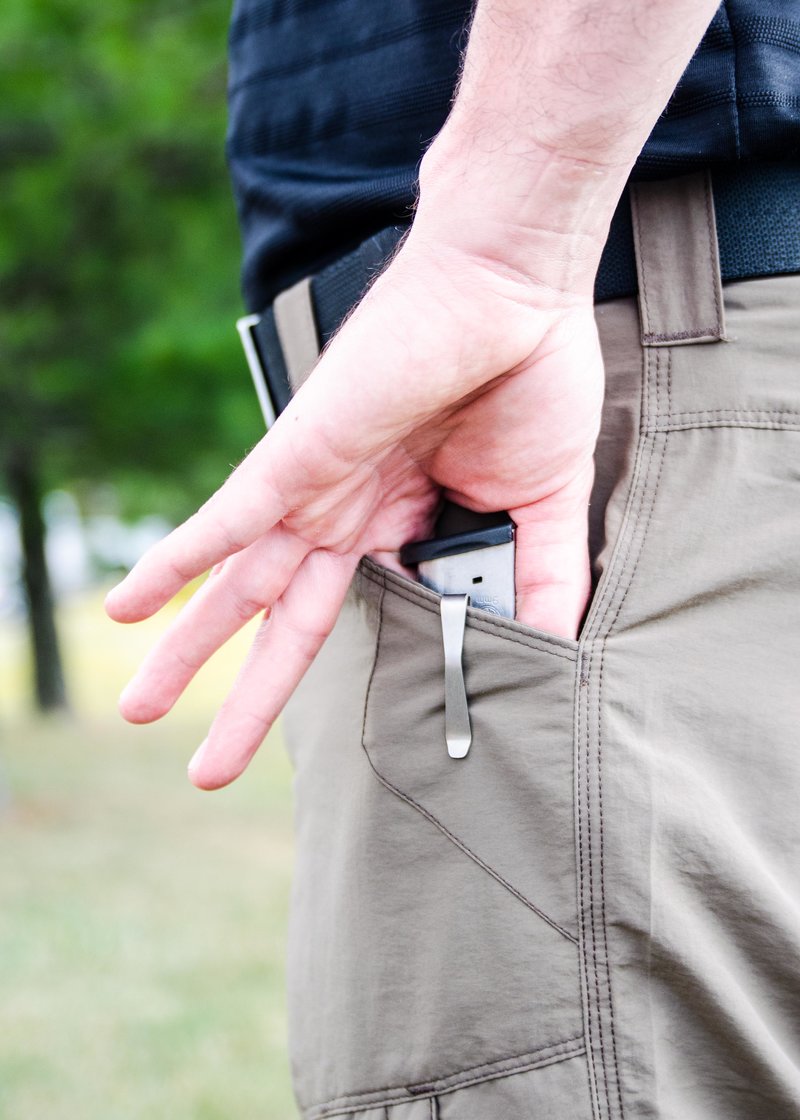 ---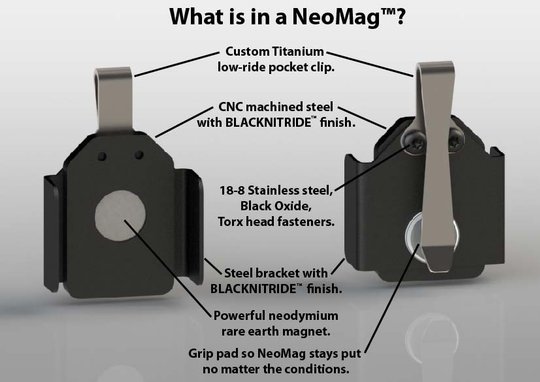 ---
DISCLAIMER:
1: MAGAZINES WITH OVER SIZE BASE PLATES MAY NOT SIT AS LOW AS SHOWN.
2: IF YOU HAVE A SPRINGFIELD XD TEST YOUR MAGAZINE TO MAKE SURE IT IS MAGNETIC.
3: MAGPUL AND ETS GLOCK MAGAZINES DO NOT WORK WITH THE NEOMAG.
Reviews