Quick N' Dirty Concealment Holster
---
The Quick n' Dirty Concealment Holster is a simple, no-frills holster solution for those looking for a way to conceal their handgun.
---
Designed to be worn IWB (inside the waistband)

Ambidextrous Belt Clip

Tuckable

Standard Low Sweatguard Compatible with Slide-Mounted Optics
---
All Quick n' Dirty Concealment Holsters are made from Kydex and come fitted with an injection-molded belt clip that accommodates belts up to 1.75" in width and allows for quick attachment and removal from the belt. The belt clip can also be upgraded to an UltiClip3. All clip options allow the holster to be tuckable.

---
Users also have the option to add our Torque Converter TC-1 Deep Concealment Attachment to the holster to reduce printing in the appendix position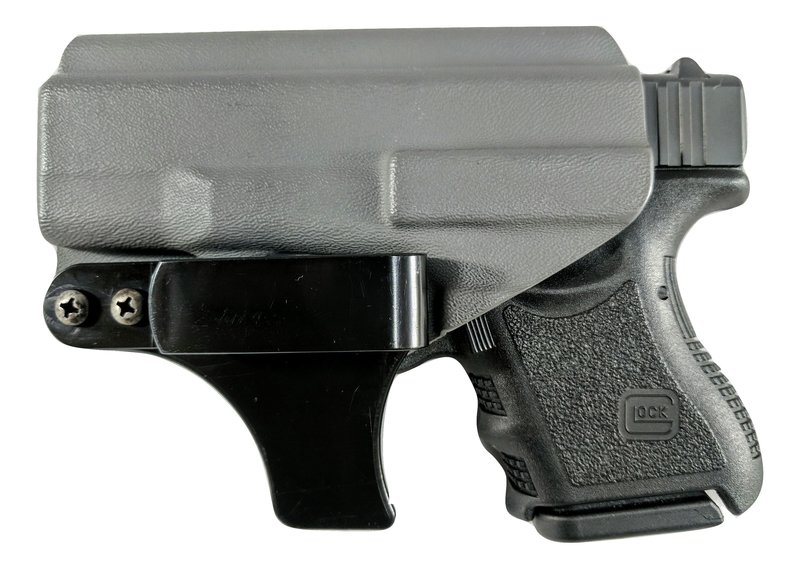 Glock 26 Holster with TC-1 and Optional Medium Sweatguard (Pistol not included)
The Torque Converter TC-1 is a device that attached between the belt clip and holster body and uses the geometry of your waistline and the force of your belt to draw the grip of the gun into your body to reduce printing.

---
We also offer holsters for the PF940C series of frames from Polymer80 Inc.


PF940C Holster Shown (Pistol Not Included)
---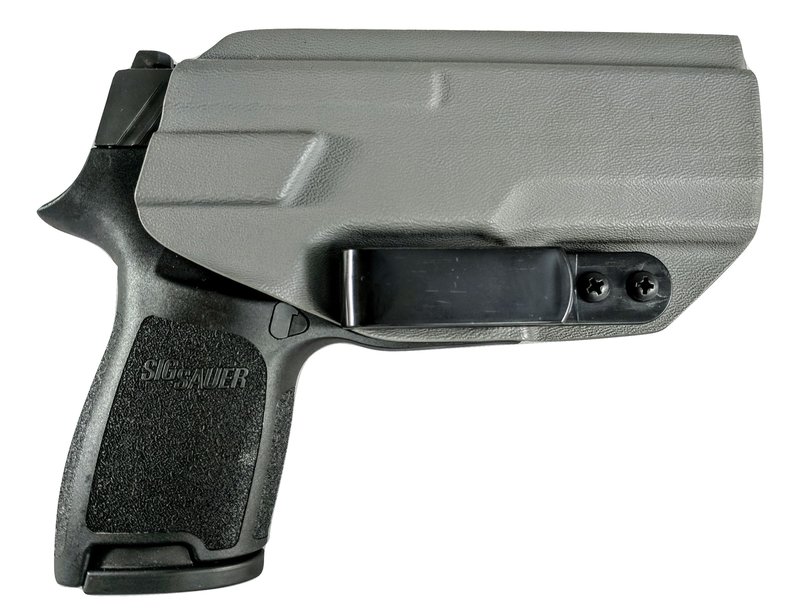 Sig P320C Holster with Medium Sweatguard Shown (Pistol not included)
---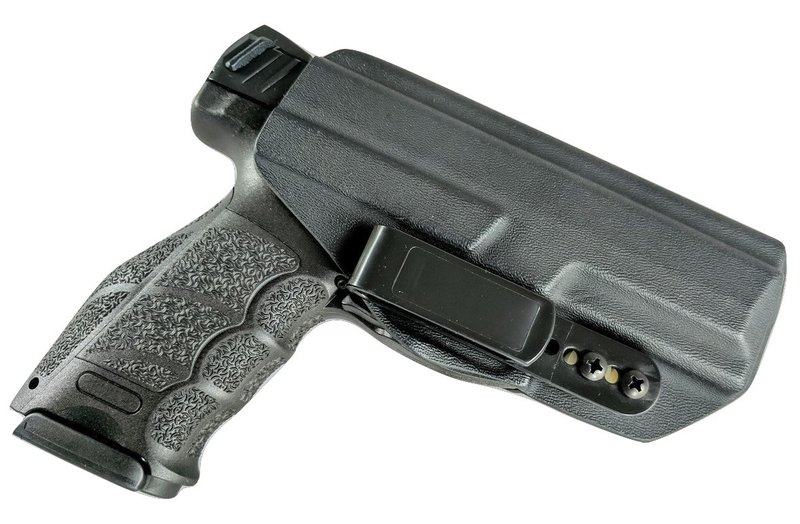 HK VP9 Holster with Medium Sweatguard and 5-hole Clip Shown (Pistol Not Included)


Reviews