Mini Concealment Holster for Glock 42, 43, 43x, and Glock 48, GL-2
The Mini Concealment Holster is an inside-the-waistband holster that provides great concealment and full functionality in a minimalist form factor.

---
Features:
INSIDE THE WAISTBAND CARRY




LOW-PROFILE WITH NO BULK

ENHANCED RETENTION MECHANISM

ONE-HANDED REHOLSTERING




ADJUSTABLE CANT ANGLE




TUCKABLE




DESIGNED FOR EVERYDAY CARRY




AMBIDEXTROUS




RED DOT SIGHT COMPATIBLE

DURABLE POLYMER SHELL

MADE IN THE USA
---
The Mini Concealment Holster was first developed in 2012 to incorporate features of full-sized, inside-the-waistband holsters into a minimalist design. The result is a holster made for concealment that can be carried daily and provides the user with dependable retention, comfort, and the ability to easily draw and reholster their firearm.
The Mini Concealment Holster has a low profile that conforms to the dimensions of your firearm that provides a minimal holster solution with no bulk that can be worn all day.
The Mini Concealment Holster also has the ability to be concealed under an un-tucked or tucked-in shirt to suit the user's style of dress.
---
The GL-2 fits the Glock 42, 43, 43x, and 48. For the standard Glock holster, click here.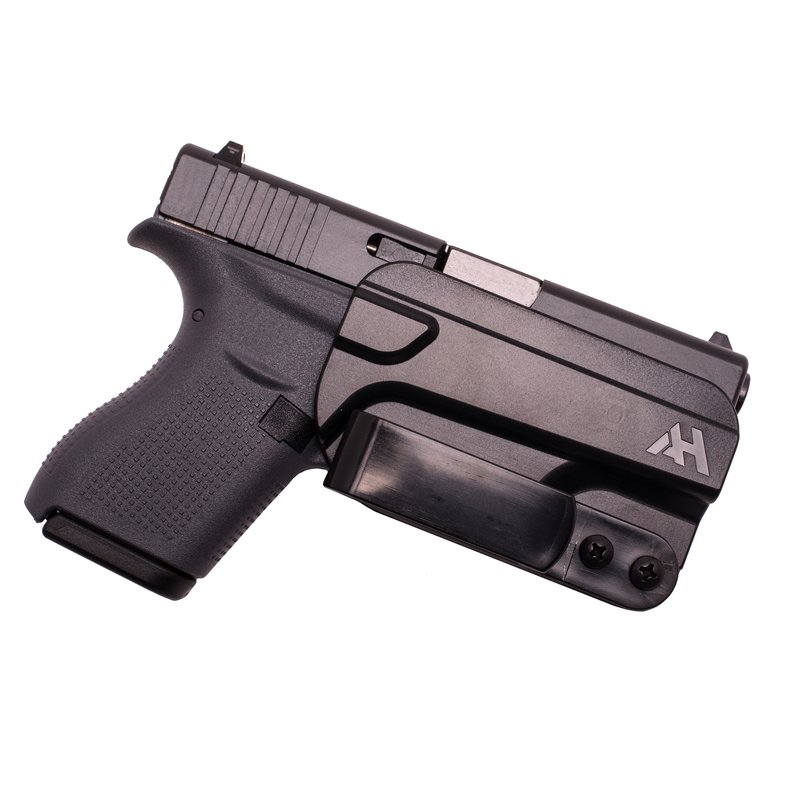 ---
The GL-2 is injection-molded from a polymer blend to provide even more strength and durability than the original version. It comes standard with a belt clip that accommodates belts up to 1.75" in width. Users can also upgrade to an UltiClip. Either clip option is tuckable and allows for adjustable cant angle to accommodate carry in multiple positions inside the waistband.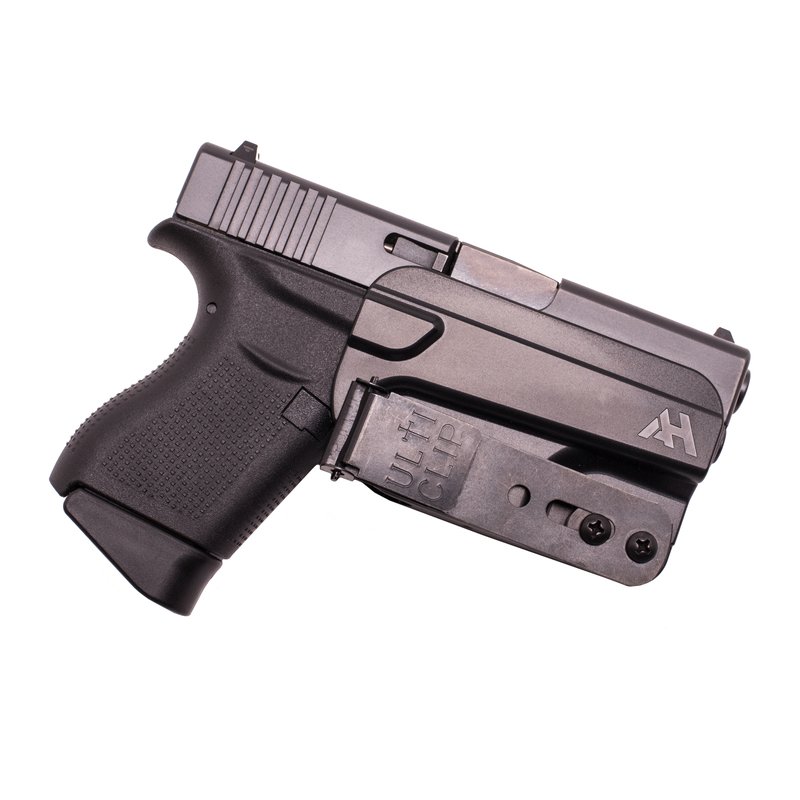 ---
The GL-2 also features an enhanced retention mechanism that provides a secure and positive hold, smooth draw, and also allows for positive reholstering.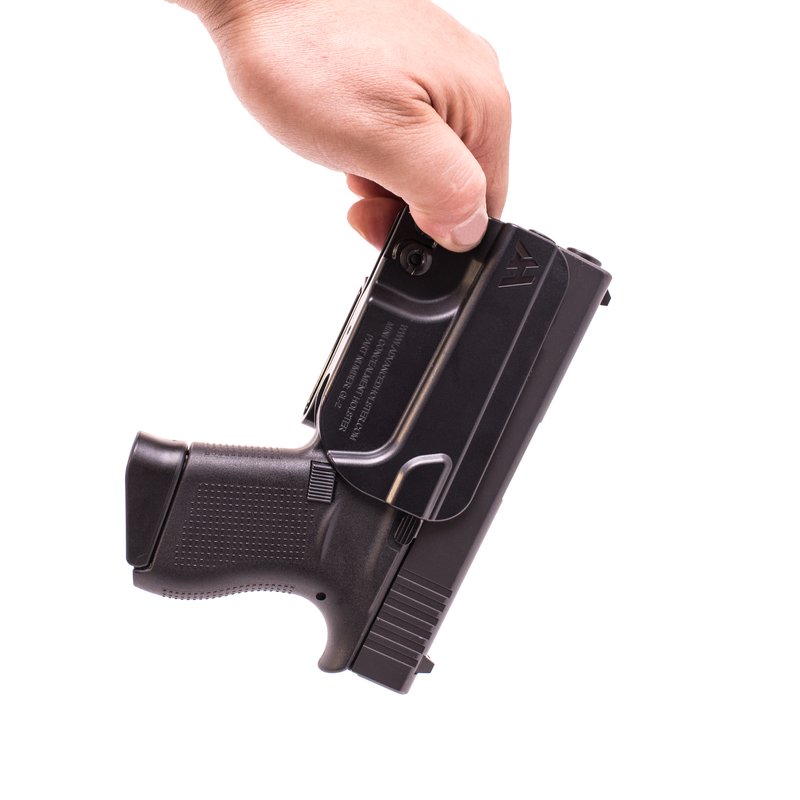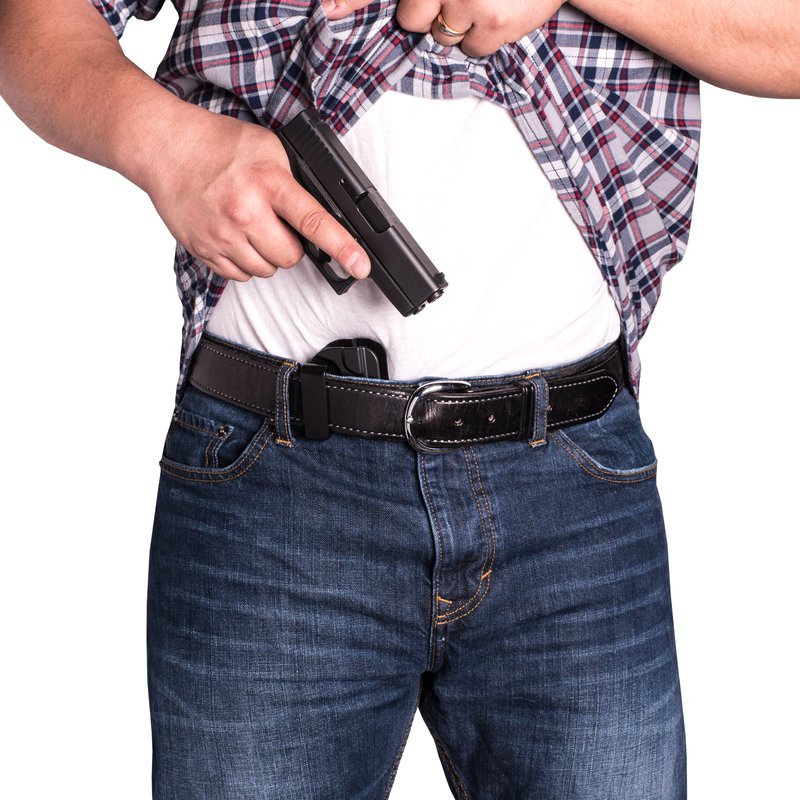 ---
Users also have the option to upgrade to our Enhanced Version of this holster by adding Torque Converter TC-1 Deep Concealment Attachment.
The Torque Converter TC-1 uses the geometry of your waistline and the force of your belt to draw the grip of the gun into your body which reduces printing when carrying in the appendix position.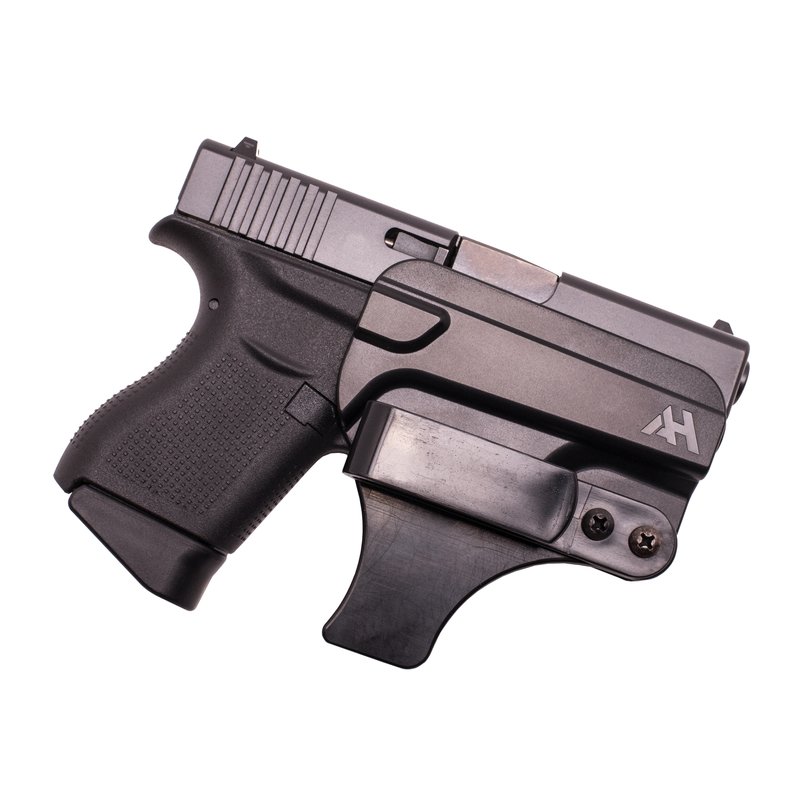 Glock 43 in GL-2 Holster with Deep Concealment Attachment


---
*Holster is designed for ambidextrous use but ships configured for a right-handed shooter. 
Reviews